Samsung
Samsung Mobiles Price in Pakistan
Be a part of the most cultivated and beautiful development of smartphones ever to cross this planet – Samsung. IShopping.pk brings these high technology branded devices at momentous prices in Pakistan. We have bought the biggest Smartphone Company and its products to the fanatic Smartphone users of this country. Rejoice, Samsung fans – for now, they can all be yours with just a click of a button. Become part of the Samsung experience.
The Samsung Galaxy Series
The galaxy series is the most profitable of all the products that this prestigious company has to offer. The high definition of technology insertion with top-class immaculate features is sure to move your heartstrings. Here at iShopping.pk, we are offering Samsung at best prices in Pakistan, unlike any other online shopping site. Explore the very confines of the Samsung Smartphone & Galaxy Note and become fascinated with the exclusive features that come with it.
Exclusive Perfectionist Styled Smartphone
Feast your eyes on the beauty and sophistication of our Samsung Smartphone. We are first to bring its latest S6 EDGE and S6 EDGE PLUS in Pakistan. Samsung has delivered excellence in all spots by encapsulating a new design with the present technology. We have heeded the need of our customers who are desperate to see such a finely polished Smartphone up close.
Never has a Smartphone been so stylish and screams its subtle splendor for the world to see. Sleek with curved edges and a shiny back cover has been emblazoned with the Samsung logo in shining silver. Mere words cannot capture the princely gift wrapped nature of this device; it must be seen to be believed.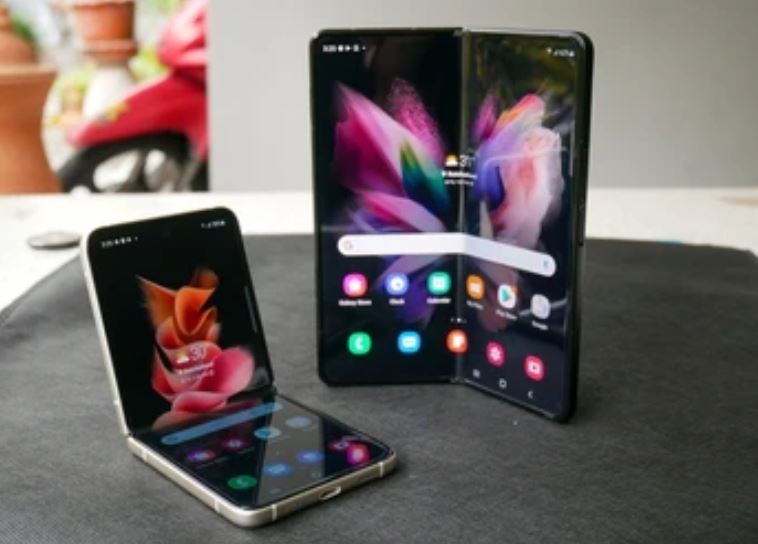 Captivating Camera Features
No one beats Samsung when it comes to its high camera processing capability. Sharp and clear images are easily captured in the mere blink of an eye. This faster and better version provides various editing tools for simple entertainment purposes. Both the front and back cameras present high contrast pictures to light up even the darkest of spots. Samsung has become available in different black, white and gold colors at an effective price in Pakistan.
Enhanced Charging Performance
IShopping.pk has added this fine technology specimen to remove the daily woes of our customers. Among the new and exclusive features that only adhere to Samsung's long term expertise in this field; the charging system has been totally revamped. Charge your Smartphone with lightning speed without any plug-in. The wires charging feature allow for faster and efficient charging through wireless pads. This is a fine example of this company's impeccable strategy to employ future tech into its system.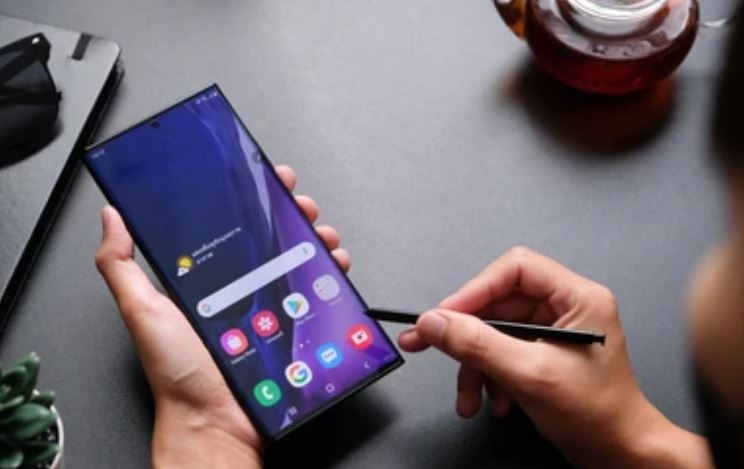 King of the Smartphone Era
The high performing system of Samsung Smartphone has clearly upped the ante and showered this country with numerous new features. It is mainly this reason that iShopping.pk has made such a unique Samsung Mobiles Price in Pakistan.
Samsung mobile price in Pakistan
The modern latest technology in Pakistan enables the Samsung mobile brand to be the most popular brand sold in Pakistan. It is a division of Samsung Electronics, a South Korean company that manufactures smartphones and tablets. If need the phones in your budget at the best price check out our blog.
Samsung mobile phones
Samsung Galaxy phones, tablets, and wearable devices are their most popular Android-powered mobile devices.
Samsung galaxy phone
Samsung's high-end flagship range is the Galaxy S series, and the Galaxy S21 series, which comprises the Galaxy S21, Galaxy S21 Plus, and Galaxy S21 Ultra, was just released. The Galaxy Note series is a powerful smartphone/tablet combination with an S pen stylus to help clients get the best out of it. The Samsung Galaxy Tab is the most popular tablet available.
Mobile prices in Pakistan
We have multiple ranges of prices for you in the brand of Samsung. check out iShopping.pk and get the mobile phones in your range.
Samsung has developed One UI, a bespoke Android skin that runs on all of their devices. It allows the user to personalize an already enjoyable user experience further. The Samsung Galaxy A-series was designed with low-income clients in mind, but the recent introduction of the Galaxy A53 and Galaxy A72 now caters to a broader audience.
Samsung Galaxy M series
The Samsung Galaxy M series is another device line that provides customers with a wide selection of smartphone options. The brand has sold over 2 billion cellphones and competes with Apple's iPhone line of handsets in the United States.
Galaxy Fold and Galaxy Z Flip
Product development and innovation are associated with the brand. It also created mass-market folding screens, currently found in the Galaxy Fold and Galaxy Z Flip tablets. The business is also a smartphone camera pioneer, having made the first 64MP and 108MP camera sensors. A flurry of accessories, like Galaxy buds and other devices, are also gaining popularity.
Galaxy J-series
The Samsung Galaxy J-series was a popular range that was phased out a while back. The Galaxy S-series, Galaxy Note Series, Galaxy M Series, and Galaxy A-series are the company's four Android-powered handset lines. It just revealed the Galaxy Z Fold 3 and Galaxy Z Flip, two new foldable smartphones.
Galaxy A21s
Here you'll find the most up-to-date Samsung Mobile Prices for 2021. The unique brand that provides modern technology to clients at various pricing ranges.
Samsung offers a smartphone in practically every price bracket, from cheap entry-level phones like the Galaxy A21s to high-end flagship devices like the 5G-enabled Galaxy Z Fold. You have stepped to iShopping.pk, the correct place to get the new models by the brand in Pakistan.
Customer Reviews
A cutting-edge camera, CPU, software, display, and other exciting features are included in the company's high-end smartphones. Here, you can find the whole variety of Samsung mobile phone prices in Pakistan and their characteristics, features, customer reviews, and more.
Samsung Mobile Phones
Samsung Electric was created in 1969 and is situated in Seoul, South Korea. Samsung Electronics is recognized for its high-quality goods, including semiconductors to LEDs, quantum dot TVs, and laptops to Android tablets. Since releasing its first Android smartphone in 2009, the company has dominated the smartphone and Phablet market in Pakistan and globally.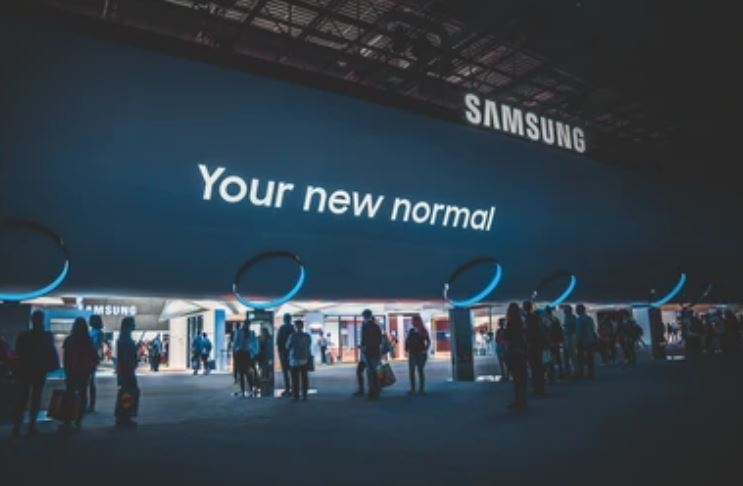 Price of Samsung Phones in Pakistan in 2021
There's something for everyone from feature phones to Windows phones and from Tizen-based smartphones to Android-based smartphones. Samsung's current mobile phones are well-known. Whether it's the Galaxy, Note, or J series, Samsung delivers a solid multipurpose cell phone system in various pricing ranges.
Conclusion
In conclusion it may be concluded that if you are at the place where in need of network search? Such as village of islamabad. Donot worry samsung phones comes in your pricing range. With providing the sales.
Samsung mobile prices are very much affordable. Looking for ram search? Don't worry best ram also provide in the same price. Check out our website for gadgets sale. Some of the best options of samsung smartphones: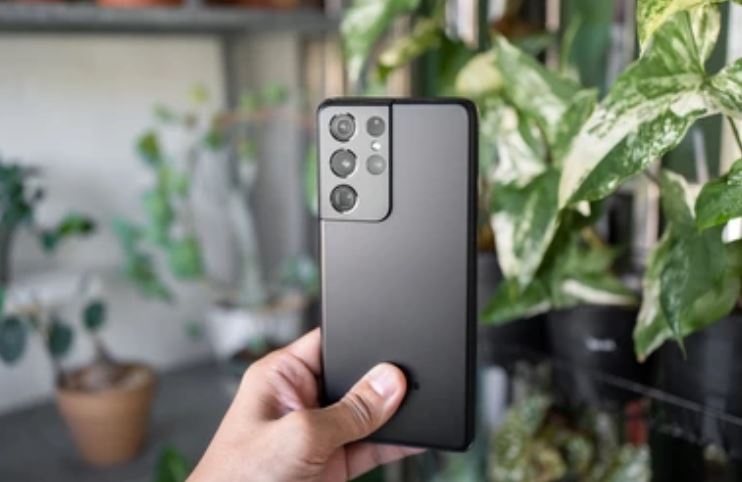 Network search
Network search is best when it come to compare other brands in the market such as huawei model, apple models etc.
samsung mobile prices
samsung mobile prices are as afforadle as aspected. samsung mobile prices are set with keeping customer budget in the eye.
Ram search
Ram search and ram requirement is fullfilled right here.
mobile prices in pakistan
The owner of the mobile phone pakistan provides multiple variations. Its prices varies product by product.